Supervision and Safety Rules ~ Car Safety ~ Bike and Sport Safety ~ Water and Sun Safety ~ Fire and Carbon Monoxide Safety ~ Drug/Alcohol/Tobacco Safety ~ Gun Safety ~ Media and Internet Safety
Supervision and Safety Rules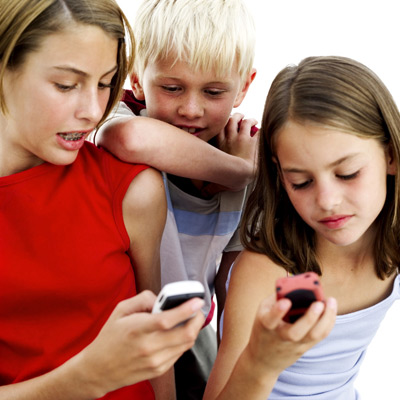 Help your child understand safety rules: emergency phone numbers, what to do in case of a fire or other emergency, family and neighbors who can help, and when to dial 911.
Discuss with your child the importance of following safety rules everywhere.
Be sure that your child is safe and supervised before and after school and during vacations. Children need to learn where to wait for the school bus. Younger children should have adult supervision getting on and off the bus.
Let your child know that it is always OK to call or ask to come home if she is not comfortable at someone else's house.
Begin to teach your child safe street habits: stop at the curb, look left, right, and back to the left again. Children should not cross the street without a grown-up.
As your child grows and matures, you will begin to provide less direct supervision—but make sure you or another adult is aware and available.
Car Safety
Don't start your car until everyone is safely buckled in.
The back seat is the safest place to ride until age 13. Your child should use a car seat or a booster seat until the lap belt can be worn low and flat on his upper thighs and the shoulder belt can be worn across his shoulder rather than the face or neck. He should be able to bend at the knees while sitting against the car seat back (usually between 8 and 12 years old and about 4'9" tall).
Bike and Sport Safety
Make sure your child always wears a helmet while riding a bike. She should know safety rules for your neighborhood and should stop riding when it begins to get dark. Five to ten-year-old children are too young to ride safely in the street.
Watch your child ride. See how well he can control the bike and how good his judgment seems. Offer tips and feedback. Praise his use of safe habits.
Your child should always wear appropriate safety equipment for any activity she is doing—biking, skating, skateboarding, skiing, horseback riding, etc.
Water and Sun Safety
Use sunscreen (SPF 15 or higher), year round, on your child before he goes outside to play or swim when he'll be outside more than 10-15 minutes. Check the directions for the correct amount of sunscreen and apply it at least 15 minutes before going out in the sun. Reapply every 2 hours.
Swimming pools in your community, apartment complex, or home should have 4-sided fences with self-closing, self-latching gates.
Unless an adult is watching, do not let your child play around water—lake, stream, pool, or ocean. NEVER let your child swim in fast-moving water.
Teach your child to swim. However, knowing how to swim does not make a child "drown proof." Even if your child knows how to swim, never let her swim alone.
Teach your child not to dive into water unless an adult has checked the depth.
On any boat, be sure your child is wearing a U.S. Coast Guard-approved life jacket, sized for your child.
Fire and Carbon Monoxide Safety
Install smoke detectors on every level in your house, especially in furnace and sleeping areas. Test the detectors at least twice a year (for example, when you change the clock). It's best to use smoke detectors that use long-life batteries, but, if not, change the batteries once a year.
Make an escape plan in case of fire in your home. Your fire department can tell you how. Teach your child what to do when the smoke detector alarm sounds.
Practice what you and your child would do if there was a fire, including what to do if clothes catch on fire: Stop, drop, and roll.
Install UL-certified carbon monoxide detectors in hallways near every sleeping area of your home.
Drug/Alcohol/Tobacco Safety
Children will see smoking, drinking, and drug use on TV and other media. They need clear messages from you about what is acceptable and what is not.
Secondhand smoke is smoke breathed by someone who is not smoking. This greatly increases the risk of heart and lung diseases. Do not let anyone smoke around your child. For everyone's health, if you smoke, please stop. If quitting is not possible, use this opportunity to discuss the problems and difficulties of addiction with your child.
Counsel your child not to use alcohol, tobacco, drugs, or inhalants (drugs that can be breathed in).
If alcohol is used in the home, discuss appropriate use by adults only.
Gun Safety
Children do not understand how dangerous guns can be, even with warnings. The best way to keep your child safe from injury or death from guns is never to have a gun in the home.
If it is necessary to keep a gun in your home, it should be stored unloaded and locked, with the ammunition locked separately from the gun. Keep the key where children cannot get it.
Ask if there are guns in homes where your child plays. If yes, make sure they are stored and locked appropriately before allowing your child to play there.
Talk about guns in school or on the street. Ask if your child has seen anyone with a gun. Encourage him to get out of the area and tell an adult.
If your child is starting to hunt with adults in your family, help her learn how to use guns and hunting knives safely, and use them only under adult supervision.