Babies With Special Health Care Needs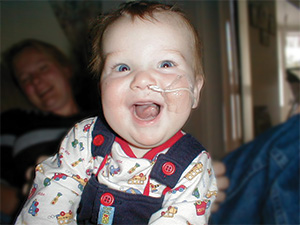 If you already know your baby has special health care needs, use every opportunity to learn more, ask questions, and seek help for your baby and your family. There is a world of information and support available for you and your family. Families usually find that other families, through parent-to-parent or other programs, have a wealth of support and information to offer.
Most important, whatever your child's special needs, your baby is a child first. You are key in providing the loving care that all children need. In addition to difficulties and special needs, try also to focus on what's going well, the strengths and abilities your baby has, and progress being made. Your health care provider can help provide some balance. Contact the Maternal and Child Health program in your state by calling 800-311-2229 (Spanish: 800-504-7081). You may also connect with the Family-to-Family Health Information Center in your state.