Getting Ready for this Visit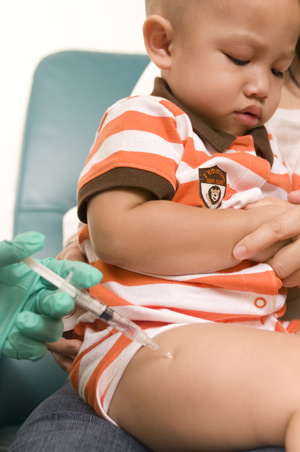 Write down your questions. Share your child's new accomplishments and fully participate in this visit as a partner in your child's health.
Children with special needs: Discuss how things are going for you and your child—concerns, needs, or support services. If she is in Early Intervention, bring your Individualized Family Service Plan (IFSP—see p. 10). Mention treatments or visits to specialists, and home visits.
At this age, your child may:
Play "peek-a-boo" with you and wave "bye-bye"
Be upset when you leave
Follow simple directions
Speak 1 or 2 words, and jabber back and forth with you
Stand alone
Bang objects together
What's Important for this Visit
YOUR questions and concerns are the #1 priority! Your health care provider may also discuss:
Family support: adjusting to changing needs and behaviors; juggling family and work; making decisions about how you raise your child

Familiar routines: family time; bed/nap routines; teaching healthy habits

Feeding and appetite changes: teaching healthy eating habits

Establishing a dental home: finding a pediatric or family dentist; first dental visits; brushing your child's teeth

Safety: Making sure your toddler has safe places and times to explore your home and neighborhood
The 12 Month Visit: What To Expect
Your health care provider will check your child from head to toe, checking eyes, mouth, genitals; measure height, weight, and head size; ask questions to see how your child is developing, and ask about changes in your family. Carry out screening tests: blood test for lead or anemia, others as needed.
Immunizations: See chart for any needed at this age.