Did you know that the Affordable Care Act (ACA) has a focus on health promotion and disease prevention?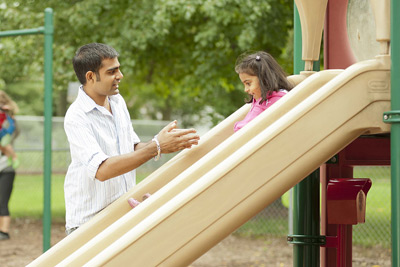 Many people do not know that.  But a big part of the ACA is focused on how to prevent disease from even starting.  It is understood that where we live, work, and play really does have an impact on our health:
What we eat
Whether we have healthy, fresh foods available in our neighborhoods
Whether there are parks and playgrounds for playing in
Whether our communities are built to support healthy lifestyles
The Affordable Care Act legislation is paying attention to this fact!
ACA and the Medical Home
ACA is paying attention to preventing disease through the Medical Home approach and the idea of family-centered and patient-centered care. 
What are medical homes? These "homes" are not buildings or institutions. A medical home is the approach for providing regular and comprehensive primary health care. A dental home is the approach for providing regular dental care. In both the medical and dental home, care is accessible, continuous, comprehensive, family-centered, coordinated, compassionate, and culturally effective. A physician-led primary health care team gets to know the child and family. This team identifies and addresses all of their medical and non-medical needs. The family—including the child—and the health care providers are respected as full partners in a child's care.
Initially the concept of a medical home was identified for children with special health care needs because of the complexity of their needs. However, it soon became clear that this is an important model for all children and youth (and for adults as well).
More information on medical home is available at the National Center for Medical Home Implementation.
ACA and Bright Futures
The Bright Futures health promotion themes provide a "backbone" for raising healthy children. Bright Futures is considered the "Gold Standard" of children's health care within the Affordable Care Act.  Knowing about Bright Futures and doing things that help you and your family be as healthy as possible will help you avoid many diseases.  This is true even for children and youth with special health care needs.
The Role of the Environment
Some healthy activities can be hard to do if the environment you are living in does not make "the healthy choice" easily available. For instance:
Some communities do not have enough full service grocery stores within walking distance, or playgrounds, or family wage jobs.
Maybe the schools are not serving healthy lunches, or you feel you can afford to eat only certain foods because they are cheap. 
Maybe you feel unsafe in your neighborhood.
All of these things need to be considered.
There are things you can do, now, to start your family and yourself on the Bright Futures path, even if you do not have access to everything, or even many things, that are considered ideal:
Maybe you could switch to having green salads once a week. 
Maybe you could join with other families to ask City Council to put in a community garden. 
Maybe your school playground could be open after hours.
What is great is that families are sharing this information with each other – both the things that work, and what the barriers are.  We'd like to hear from you!