Getting Ready for this Visit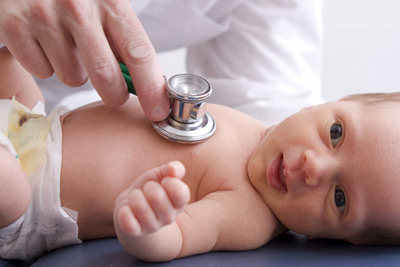 Write down your questions. Share your baby's new accomplishments and fully participate in this visit as a partner in your child's health.
Babies with special needs: Discuss how things are going for you and your child—any concerns, needs, or support services. If your baby is in Early Intervention, bring your Individualized Family Service Plan (IFSP—See p. 10) to the visit, mention treatments or visits to specialists.
At this age, your baby may
Lift head when lying on tummy
Calm down when rocked, cradled, or sung to
Follow your voice and face
Start to smile
Sleep for 3 to 4 hours at a time and stay awake for 1 hour or longer
What's Important for this Visit
YOUR questions and concerns are the #1 priority! Your health care provider may also discuss:
Mother's well-being: mother's health checkup; "baby blues"; substance abuse; return to work/school (breastfeeding plans, child care)
Newborn daily routines: family/community resources; parent roles; violence/abuse
Infant adjustment: sleep/wake patterns; "back to sleep"; sleep location; crib safety; managing crying; growth and change; tummy time; referrals for problems
Feeding routines: feeding frequency; feeding choices, hunger cues, and feeding strategies; pacifier use; breastfeeding or formula questions
Safety: car safety seats; avoiding toys with loops and strings; falls; tobacco smoke
The One Month Visit: What To Expect
Your health care provider will check your baby from head to toe, checking eyes, heart, abdomen, etc.; measure height, weight, and head size; ask questions to see how your child is developing, and ask about changes in your family. May carry out screening tests: blood test, hearing, others as needed.
Immunizations: See chart for any needed at this age.