Getting Ready for this Visit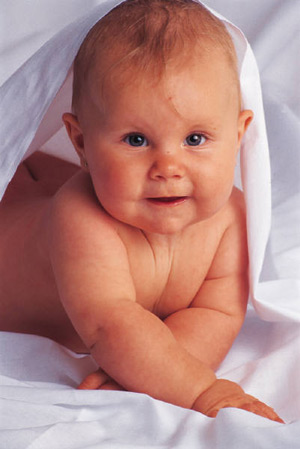 Write down your questions. Share your baby's new accomplishments and fully participate in this visit as a partner in your child's health.
Children with special needs: Discuss how things are going for you and your child—any concerns, needs, or support services. If your baby is in Early Intervention, bring your Individualized Family Service Plan (IFSP) to the visit, mention treatments or visits to specialists.
At this age, your baby may:
Smile, interact with others
Babble—make wants and needs known
Respond to affection
Notice changes in environment
Show likes and dislikes
From tummy position, use arms to push up chest
Have good head control
Begin to roll and reach
What's Important for this Visit
YOUR questions and concerns are the #1 priority! Your health care provider may also discuss:
Family: parent roles/responsibilities; your response to your baby; child care providers (number, quality)

Infant development: consistent daily routines; sleep (safety/location); parent-child relationship (play, tummy time); social development and self-calming

Feeding routines and growth: feeding success; weight gain; feeding choices (recognizing readiness for solid foods, food allergies); breastfeeding or formula feeding

Oral health: mother/caregiver's oral health; clean pacifiers; teething/drooling; no bottles in bed

Safety: car seats; avoiding falls, walkers, lead poisoning, drowning; safe water temperature; burns; choking
The Four Month Visit: What To Expect
Your health care provider will check your baby from head to toe, checking skin, head, eyes, heart, etc.; measure height, weight, and head size; ask questions to see how your child is developing, and ask about changes in your family. May carry out screening tests if needed.
Immunizations: See chart for any needed at this age.