Getting Ready for this Visit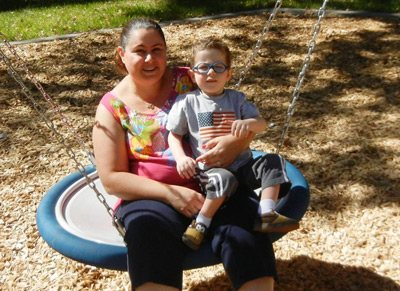 Write down your questions. Share your child's new accomplishments and fully participate in this visit as a partner in your child's health.
Children with special needs: Discuss how things are going for you and your child—concerns, needs, or support services. If she is in Early Intervention, bring your Individualized Family Service Plan (IFSP). Talk about continuing supports and services when Early Intervention ends at age 3.
At this age, your child may:
Pretend play with dolls and toys
Have friends
Be upset by changes in routine
Speak in short phrases of 3 to 4 words
Tell you animal sounds
Point to 6 body parts
Jump up and down
Get dressed and brush teeth with help
What's Important for this Visit
YOUR questions and concerns are the #1 priority! Your health care provider may also discuss:
Family routines: Helping your child learn to do some things for herself; organizing the day with routines

Language and communication: Listening and talking; reading and looking at pictures or objects together daily

Promoting social development: Learning to share; making choices

Preschool considerations: Playing with other children; toilet training help

Safety: Keeping children safe around water, in cars, on playgrounds
The 2 1/2 Month Visit: What To Expect
Your health care provider will check your child from head to toe; measure height, weight, head size, and Body Mass Index (BMI); watch him walk, run, and move; talk with your child; ask questions about how he is developing, and ask about changes in your family. Carry out screening tests: development, others as needed.
Immunizations: See chart for any needed at this age.