Getting Ready for this Visit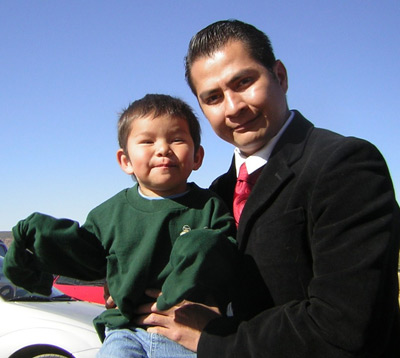 Write down your questions. Share your child's new accomplishments and fully participate in this visit as a partner in your child's health.
Children with special needs: Discuss how things are going for you and your child—concerns or support services. If she is in Special Education, bring your Individualized Education Program (IEP). Mention treatments or visits to specialists, or home visits.
At this age, your child may:
Describe self as a boy or girl
Tell you what he likes and is good at
Listen to stories and sing songs
Tell her first and last name and age
Name 4 colors
Play simple board games
Draw a person with 3 parts
Hop on one foot
Pour, cut, and mash food
Build a tower of 8 blocks
What's Important for this Visit
YOUR questions and concerns are the #1 priority! Your health care provider may also discuss:
School readiness: Preparing children for what is expected behavior at school; teaching your child about the community

Making healthy eating, oral care, and other healthy habits routine

TV/Computers/Video Games: Limiting TV or computer time, while encouraging physical activity; plan family time instead of screen time

Child and family involvement and safety in the community: Community programs for children; family rules about strangers; teaching real terms for body parts and which ones are private

Safety: Car seat safety; supervising indoor and outdoor play
The 4 Year Visit: What To Expect
Your health care provider will check your child from head to toe; measure height, weight, Body Mass Index (BMI), and blood pressure; talk with her; ask questions to see how she is developing, and ask about changes in your family. Carry out screening tests: vision, hearing, others as needed.
Immunizations: See chart for any needed at this age.