Getting Ready for this Visit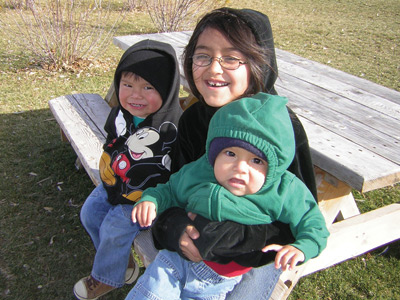 Write down your questions. Share your baby's new accomplishments and fully participate in this visit as a partner in your child's health.
Children with special needs: Discuss how things are going for you and your child—any concerns, needs, or support services. If your baby is in Early Intervention, bring your Individualized Family Service Plan (IFSP) to the visit, mention treatments or visits to specialists.
At this age, your baby may:
Get on hands and knees and crawl; pull to standing
Wave bye-bye and play peek-a-boo
Say a few words like Mama, Dada
Become shy or fearful with strangers
Point to objects
Look at books
What's Important for this Visit
YOUR questions and concerns are the #1 priority! Your health care provider may also discuss:
Family: discipline (parent expectations, consistency, managing behavior); beliefs about child-rearing; how your family manages; violence or abuse

Infant independence: changing sleep patterns; mobility (safe exploration, play); learning new things, fear of being away from parents, cause and effect; communication

Feeding routines: self-feeding; mealtime routines; introducing table foods; drinking from a cup

Safety: car safety seats; using window guards; preventing burns, drowning, poisoning; guns
The Nine Month Visit: What To Expect
Your health care provider will check your baby from head to toe checking skin, head, eyes, heart, etc.; measure height, weight, and head size; ask questions to see how your child is developing, and ask about changes in your family. Carry out screening tests: development, oral health, others as needed.
Immunizations: See chart for any needed at this age.