Transition to Adult Health Care and Decision-Making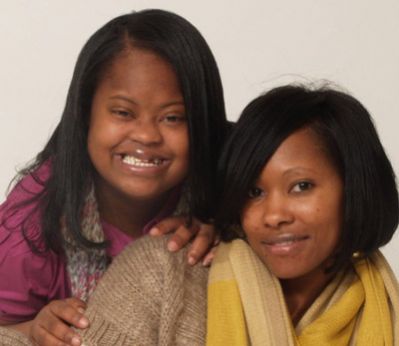 When you and your teen's health care provider work together to ensure your teen receives health services and needed supports, you model the skills he'll need to make health decisions as an adult. Now, help him learn his medical history. This is another skill he will need to become a partner in his own health care.
Teens can "test drive" these skills. Let them take more responsibility for their health care. This is also the time to begin planning for health care transition—the move from pediatric to adult health systems. Families, teens, and current health providers need to work together to ensure teens are ready to manage their own health needs, choose adult providers, and help teens develop new health partnerships. This is especially important for youth with special health needs. Some specialty providers keep their patients. Others will work with you and your teen to transfer care to adult providers, adult hospitals, and adult systems of care.
Youth With Special Health Care Needs/Disabilities: Transition to Adult Systems of Care
Many youth with special health needs have teams of doctors. But your teen still needs a yearly well-child visit with a primary health care provider. These health visits help ensure your teen's overall health. This yearly exam is also a time to screen for secondary health conditions that can occur in all youth. Well-visits are a time to discuss puberty, healthy eating, physical activity, mental and emotional health, risky behaviors, friends, and school. They are also a time to talk about other services and supports your teen has now, or may need in the future.
Youth with special health needs may have more transitions than other 11 – 21 year olds. In addition to moving to adult systems of health care, some teens will need a guardian. This is an adult with the legal authority to make decisions for a person who needs help making choices about health care, or other parts of adult life. Some youth with IEPs (Individualized Education Programs) may need more than four years to complete high school. Part B of IDEA allows them stay in school through age 22. If your teen gets support from a state agency, find out if eligibility changes at age 18.
Health Insurance for Young Adults with Disabilities
In March 2010, Congress passed the Patient Protection and Affordable Care Act (ACA). Before the ACA, some family health plans only covered young adult children who were full-time students. The ACA lets parents keep any adult child on their health plan until age 26. The ACA also stops health insurers from denying health benefits to children under age 19 with pre-existing conditions. In 2014, health plans will no longer be allowed to deny coverage to adults, 19 and older, with pre-existing conditions.
Some health plans cover disabled dependent adults of any age who cannot work. This varies from state to state. Ask your health plan if it covers disabled dependent adults.
Supplemental Security Income (SSI) and Medicaid
In some states, a child with special health needs may meet the Social Security disability criteria for SSI and Medicaid. However, if family income is too high, the child may not get these benefits. When a child turns 18 years old, even if still living at home, family income no longer counts towards the child's eligibility. Depending on the young adult's income and assets, he may now be able to receive SSI and Medicaid.
Children who meet the disability criteria do not always qualify as adults. This is because the definition of disability is stricter for adults. The Family-to-Family Health Information Center in your state can help you understand eligibility and other health financing options. (See also the Financial Resources section).