Getting Ready for this Visit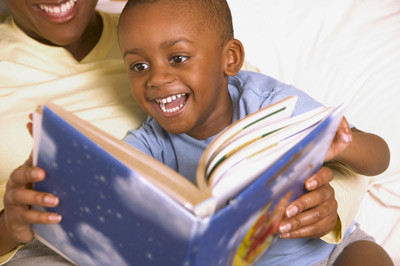 Write down your questions. Share your child's new accomplishments and fully participate in this visit as a partner in your child's health.
Children with special needs: Discuss how things are going for you and your child—concerns or support services. If he was in Early Intervention, he may be moving to school-based services. Make plans to change from your IFSP to an Individualized Education Program (IEP). Mention treatments or visits to specialists.
At this age, your child may:
Eat and dress with little help
Play elaborate pretend games
Carry on conversations with 2-3 sentences spoken together
Speak clearly so others understand
Know how to use crayons, balls, spoons
Ride a tricycle
Walk up stairs alternating feet
Be toilet-trained during the day
What's Important for this Visit
YOUR questions and concerns are the #1 priority! Your health care provider may also discuss:
Family support: Handling strong emotions; learning to calm anger; building sibling relationships

Reading and learning new worlds: Encouraging your child to tell you stories

Playing with peers: Learning to take turns; enjoying pretend play with friends

Promoting physical activity: Enjoying physical activity as a family; limiting TV, video, and DVD screen time

Safety: Ensuring car safety; protecting from falls and other accidents, including those with guns or other firearms
The 3 Year Visit: What To Expect
Your health care provider will check your child from head to toe; measure height, weight, Body Mass Index (BMI), and blood pressure; talk with her; ask questions to see how she is developing, and ask about changes in your family. Carry out screening tests: vision, others as needed.
Immunizations: See chart for any needed at this age.