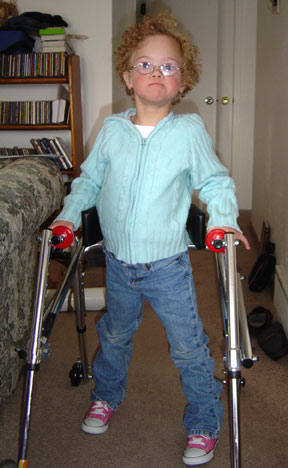 The middle childhood years can be a good time to help your child understand more about his special needs, how or when to explain needs to others, and how to ask for help if needed. Your child may need your help and ideas for building or improving relationships with others. You may also want to think about how to help others learn about your child's condition and needs.
As appropriate, think about ways your child can begin to contribute to the family or the community. For children who may be dependent on others for some or many aspects of daily life, it's important for them to know they have something to offer.
While many children with special health needs have teams of doctors, your child still needs a yearly well-child visit with a primary health care provider for overall health and screenings that are important for all children.
For older children this may be a good time to think about the changes puberty and the teen years will bring and resources that might be important. If your child has an IEP (Individualized Education Program—see p. 10), review it to see how well the plan reflects your child's current goals and abilities. Think also about other services and supports your child will need in the future.